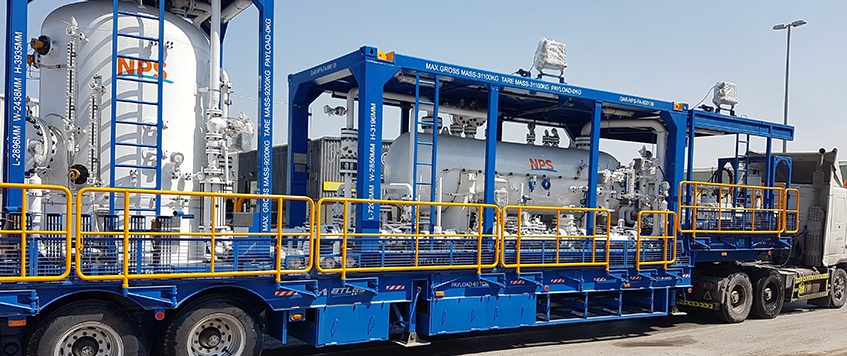 WELL TESTING & EARLY PRODUCTION FACILITY (EPF)
Our manufacturing facility specializes in a complete manufacturing line starting from Engineering, Procurement, Fabrication, Electrical & Instrumentation, Painting & Testing.
With years of experience, we have product design experts supported by a staff of engineers and design detailers available to assist with any manufacturing requirements. Our engineering and design team used the most advanced software to design, analyze, and produce manufacturing drawings. We provide well testing – Standalone & Trailer mounted equipment packages with DNV 2.7-1 certification.
We offer a wide range of essential oilfield equipment and services, a full range of high-quality standard parts and products and can also develop customized solutions for specific customer needs. Our manufacturing capabilities enable us to deliver the most cost-effective and reliable products in the shortest possible cycle times.