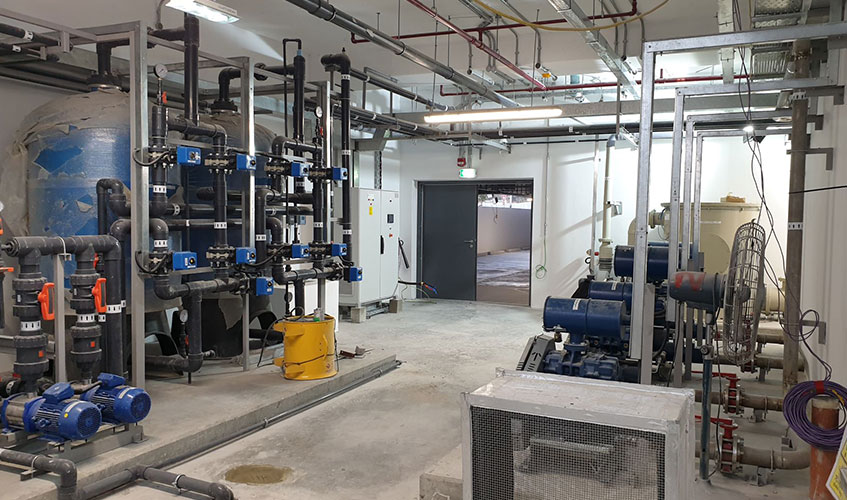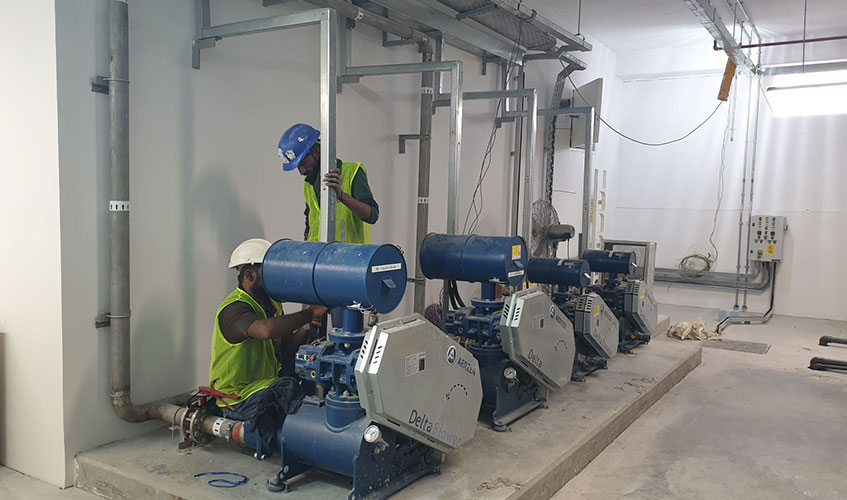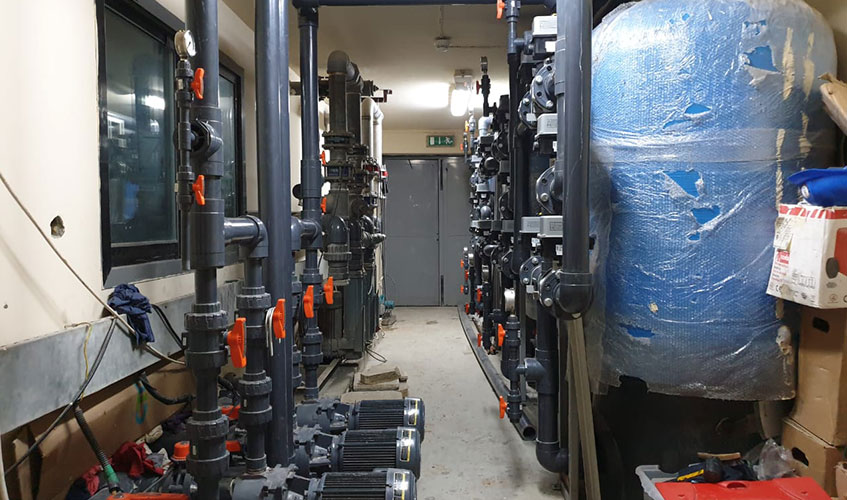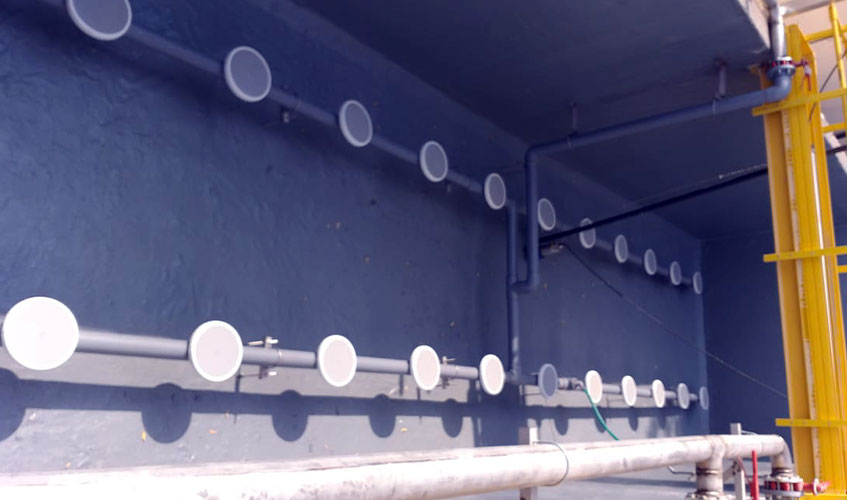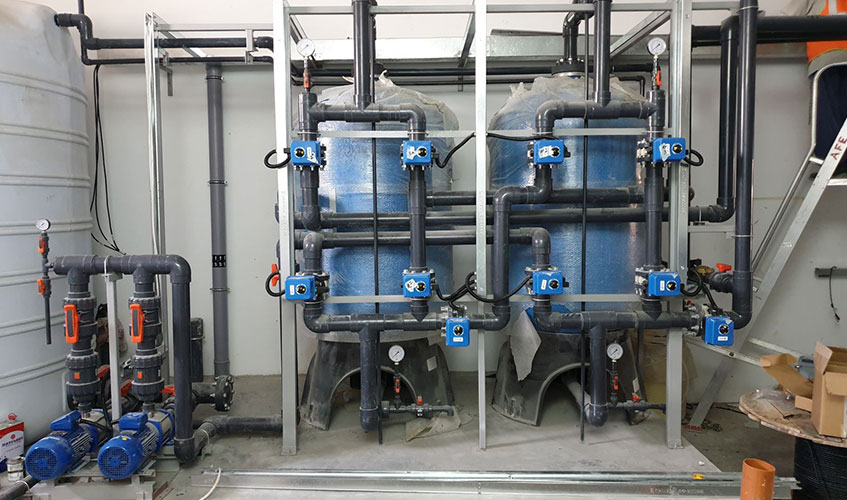 Water Treatment
Maintenance of Water Treatment Facilities
We undertake annual maintenance contracts for repair and maintenance of water treatment projects at residential, commercial and industrial sites
Our team's specialization includes Wastewater Treatment System like EA (Extended Aeration), (SBR) Sequential Batch Reactors, RO, Ultrafiltration, MBBR (Moving Bed Bio-Reactor), MBR (Membrane Bioreactor), Grey Water Treatment System. They have executed multiple projects for JAFZA companies, Hotels like Hilton and Sheraton, Malls, and Labor camps. 
We offer STP for Housing Villas also.
Equipment & Packages for Oil & Gas and other industries
We design and manufacture equipment for packages used in filtration and processing of water. As a manufacturer of oil and gas equipment, we support produced water treatment by providing equipment designed and built for the purpose.
Sustainable Green Planet (SGP) Sewage Treatment
Al Shirawi Equipment Company has the exclusive rights to install projects utilizing the SGP approach to Water Treatment in the GCC region. The approach is an invention of Joy Manglani an IIT Delhi graduate Chemical Engineer and Independent Environmental Scientist & Inventor. He has been an honorary Advisor to Government of India for Occupational Health and Safety in Factories and to Government of Maharashtra (India) for Water and Sanitation Technologies. Joy has promoted Sustainable Technologies for joyful life and healthy environment in the fields of Water and Sanitation, Eco-friendly Handcrafted Textiles and Clothing, Organic Farming and Eco-friendly Fibre Cement.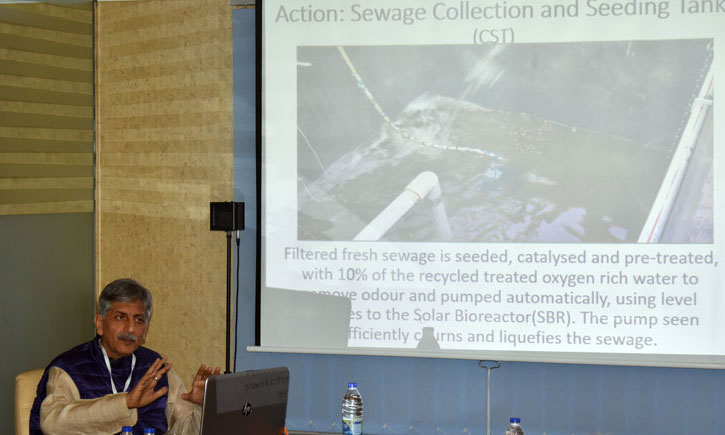 Joy Manglani speaking at a conference in Dubai
In the SGP process, solid and liquid waste, both organic and inorganic are completely recomposed and not decomposed in highly aerobic conditions, using stabilization, photosynthesis, gravity and bio-filtration in a bioreactor with a media of inorganic waste. There are no leftovers. SGP functions even in the absence of sunlight. It can function wherever plants can grow. The SGP effluent quality is far superior to typical Sewage Treatment Plants (STP). SGP units can be made on a residential to large municipal or industrial scale. SGP requires less land, minimal electricity, less capital and O&M cost compared to typical STPs.
Waste Water Treatment Projects
We execute complete water treatment projects utilizing leading edge technologies from Germany and Canada in collaboration with Clear Water Solutions LLC (CWS). Clear Water's highly experience team has an extensive track record of executing designs that guarantee:
No odour from the plant
No odour in treated water
Exceeding local regulatory requirements
CWS builds highly efficient, fully automated systems, that provide over 99% recovery with an energy load typically 30% less that equivalent systems.
For more details - please visit our website